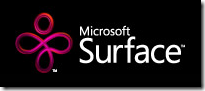 Update 11/20/09: The Surface SDK is now available to everyone at the new Surface website!  The instructions below should continue to work just fine…let me know if they don't.
Update 10/29/09: It appears that the version of the SDK available from the Microsoft Partner site comes as a straight .exe file.  To extract this back into the MSI file to follow the instructions below, execute the following command:
"Microsoft Surface SDK 1.0 SP1, Workstation Edition.exe" /extract c:\surface
This should spit out a MSI file to the c:\surface directory and you can continue on with the instructions below.  Thanks to Tim Hurst for the info!

---
The Surface SDK SP1 Workstation Edition was released this week and while it will install (but is still unsupported) on Windows 7, it will not install on a 64-bit machine.  The installer has changed a bit, so my previous instructions will not work with this installer, but I have managed to get the new package to install …
Read More