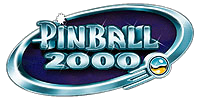 Warning: This is a pretty off-topic post about pinball, but maybe it'll help someone searching for the information.
Backstory: My dad was a coin-op operator. I'm the son of a coin-op operator. As you might imagine, I have a just a tiny bit of love for video games and pinballs. When my dad passed away in 2008, I decided to keep my favorite pins from the route: Funhouse, Addams Family, Theatre of Magic, Tales of the Arabian Nights, and Revenge from Mars.
After sitting in storage for a couple of years, the software update sitting on Revenge from Mars would no longer checksum properly. The game was running fine, but obviously something was wrong. After lots of other work on the machine, it was time to update the firmware again to version 1.5.
Finding the software and ROM images was easy. Everything is available at PlanetaryPinball.com. Anyone can just grab the Pinball 2000 Update Manager and the appropriate software update for the machine to be updated. However, …
Read More