Akismet Spam Filter for Community Server 2008.5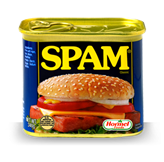 It appears the fantastic Waegis spam filtering site used to block blog comment spam has been down for over a month as the author tries to find hosting and figure things out. Sadly, that leaves a lot of Community Server users with no decent comment spam blocking solution since Waegis was perhaps the only spam blocking engine which actually provided a working plug-in for Community Server 2008.5.
So, as the community around Community Server gets more and more fragmented, and as Telligent leaves its non-paying, hobby/personal use customers in the dust, I decided to write a simple Akismet spam filter for Community Server 2008.5. Please note that this works ONLY with Community Server 2008.5. Any previous version will not recognize it.
This wound up being pretty simple because the Waegis filter, written by Keyvan Nayyeri, had its source code included, and Joel Thoms had written an Akismet library for .NET, available on CodePlex.
So, putting the chocolate in the peanut butter, we now have this new filter which appears to be working just fine on my Community Server installation (i.e. this site). I welcome everyone to try it and to get back to me with feedback.
One thing to note: There is a bug with 3rd party spam filters in CS2008.5. Telligent pretty much refuses to acknowledge it, but it exists. If you have more than one 3rd party spam filter, ONLY the first (or is it last?) one will execute properly. Therefore, ensure that this spam filter is the ONLY 3rd party spam filter used with your site!!
You can download this filter here. Full instructions and source code is included in the package. Give it a try and let me know how it works for you!